With its various gaming options, Betsoft roulette is sure to satisfy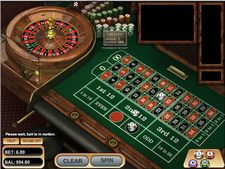 Betsoft is an institution that raised the standards for 3D gaming. Their games are known in the entire gambling industry for high-tech video and audio as well as gameplay. They are proud to offer have a library of more than 150 games, such as Betsoft roulette, blackjack, video poker, 3D poker, keno, table games and their high-class 3D slots. They provide free game demos at their site so players could try them and have a feel of the game before playing for real cash. All their high-quality games have a flash version so they can be played instantly without having to download. Betsoft is totally committed to fair play; proof of this is the numerous certificates they earned from Gaming Labs International.
Betsoft roulette has 5 variations: the classic American and European kind, European VIP, American VIP and the common draw variant. The European version differs from the American in the number of zeros - European has one zero, while the American variant has two, meaning the latter has a bigger house edge. In both versions, the wheel is on the upper left side of the screen and the betting area occupies the remaining parts of the screen. Graphics are sharp so it's easy to see the numbers and results, something that not all online games feature. Placing your bet is easy - just click on the amount then put it on the wagering board. You can correct your mistakes and start over again by hitting "clear." After you've placed your bet, hit "spin" and the ball will start rolling. Once the ball lands on a spot, a close up shot will appear on the screen. Another main feature is a history window where you can see the results of any past spin. You can find detailed useful information of rules, payouts and tips at the help window.
For the American and European VIP version of Betsoft roulette, higher bet limits can be designated by operators and the game has a different wheel color. The common draw version is a variation of the European one. Here, players can communicate among themselves via a chat box. The spin automatically happens every 30 seconds. This is best for bettors who want to be social when playing.